In de vorige blogpost over Next Level Engagement Metrics gaven we het al aan: standaard engagement metrics zijn niet altijd even veelzeggend. Vaak is het een stuk interessanter om engagement ook via alternatieve methoden te meten. Eén van deze methoden is de inzet van Scroll Tracking. Waarschijnlijk heb je al zo'n vermoeden: via Scroll Tracking is te meten hoe ver men op de pagina naar beneden scrollt. Dit kan vooral belangrijk zijn op pagina's waar content een grote rol speelt, of op een website waar weinig andere onderdelen / pagina's zijn waar een bezoeker interactie mee kan hebben.
Bij onderstaande vorm van Scroll Tracking wordt met 5 fases gewerkt: er wordt gemeten of iemand door 0, 25, 50, 75 of 100% van de pagina gescrollt heeft. Vervolgens wordt deze data inzichtelijk weergegeven in Analytics, zowel in tabel- als grafiekvorm. Mega handig dus: let's get started!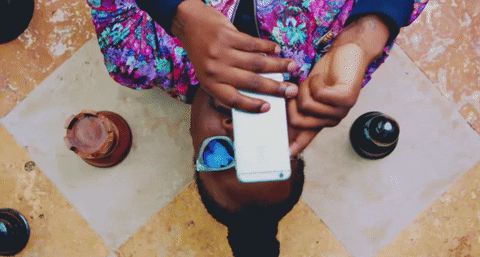 Scroll Tracking: implementatie via GTM
Log in op je GTM-account.
Zorg ervoor dat je je in het tabblad 'Workspace' bevindt.
Ga links in het scherm naar 'Tags' en creëer vervolgens een nieuwe tag.
Selecteer hierbij het 'Custom HTML' template.
Gebruik vervolgens de volgende tag van Rob Flaherty. Je zou dan dit in je scherm moeten zien:
Daarna kun je hieronder de te activeren Trigger opgeven, met als makkelijkste voorbeeld 'Alle pagina's'.
Vervolgens dien je de variabelen aan te maken. Dit doe je door links in het scherm naar 'Variables' te gaan.
Onder 'User-Defined Variables' vind je een rode knop ('New'). Maak hier vervolgens bijv. de volgende variabelen aan, met als Variable Type 'Data Layer Variable':

eventCategory
eventAction
eventLabel
eventValue
Dit ziet er dan – als het goed is – als volgt uit (voorbeeld eventCategory):
9. Maak vervolgens een nieuwe Google Analytics tag aan.
10. Voer de Tracking ID in, met track type 'Event'. Vul de rest als volgt in:
11. Daarna maak je de trigger aan, die je dus aan de tag koppelt:
12. Vervolgens controleer je weer via de 'Preview and Debug' optie of alles goed geïmplementeerd is. Het zou er dan, wanneer je de pagina inlaadt en helemaal naar onder scrollt, ongeveer zo uit moeten zien:
13. Vergeet wederom niet om de tag te publiceren; dit doe je door rechtsboven in GTM op 'Publish' te klikken.
14. Na een paar uur (uiterlijk een dag) verschijnen de Events in Analytics. Kijk hiervoor in Behavior > Events > Overview (of Gedrag) > Gebeurtenissen > Overzicht).
Nu kun je voortaan zien hoeveel mensen door je pagina scrollen – een bijzonder belangrijke metric bij het meten van de kwaliteit van je content. Mocht je vastlopen of andere vragen hebben, schroom dan niet en laat een reactie achter of neem contact op met de Idiots!